What is Labiaplasty Surgery?
A labiaplasty, vaginoplasty or vaginal rejuvenation is the surgical alteration of the labia minora (inner labia) and/or the labia majora (outer labia).
A labiaplasty can be done under 3 types of anesthesia:
Local anesthesia with oral sedation.

General anesthesia.
---
The Ideal Candidate
Female patients suffering from any of the following ailments are ideal candidates for a labiaplasty:
Irritation from twisting and turning of longer labia

Pain from bike riding

Self-consciousness

Healthy individuals without any surgical risks or medical healing conditions

Realistic expectations
---
How Much Does

Labiaplasty 
Cost?
Before any procedure can be scheduled a consultation must take place, here the clinical technician will assess the patients needs and suggest the best procedure to achieve the required results.
Duration of procedure

Duration of your hospitalisation recovery

Additional procedures required
Consultation Fee: R1000 
(Estimated Price: email us)
---
Labiaplasty

Before and After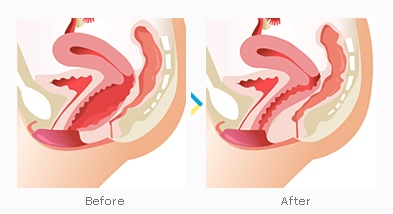 ---
Labiaplasty
Recovery 
The recovery time for a labiaplasty can be anything 5 weeks to 7 weeks. Surgeons advise not having intercourse or use tampons from 4 to 6 weeks post surgery.
---
Complications | Risks | Side Effects | Scars 
With any surgery and risk of a bad reaction to the anesthesia, there are risks and complications.
Normal Side Effects
During the first few days after surgery these symptoms are completely normal and vary across patients:
Other Side Effects
Like all medical procedures, the risk of complications increases when proper aftercare treatment is not followed. These complications include:
Infection

Blood Clots

A high fever

Bleeding

Hematoma

Scarring at or near the vaginal opening

Pain during intercourse

Chronic dryness
These risks will be fully disclosed and explained by the surgeon, if at any point post surgery a patient suffers from any serious side effects – please consult your surgeon immediately.