What is

Breast Enlargement

Surgery

?
The procedure involves placing an implant in the breast cavity. A surgeon may position breast implants above (subglandular) or below your pectoral muscles (submuscular), dependant on the implant type and size. The surgeon will discuss the entire procedure with the patient before the surgery.
There are various types of implants available and your surgeon will help you choose the right fit and size to compliment your body, these are:
Silicone Implants: These implants also have a silicone shell, but they are filled with a smooth saline solution. Silicone implants look and feel more natural than saline implants.

Gummy Bear Implants or Silicone Gel Implants: These solid implants keep their shape if cut in half, just like the candy they are named after.
Implants may be round or teardrop-shaped, and they come in several different sizes.
---
The Ideal Candidate
The ideal candidate would be in generally good health and have realistic expectations with the outcome. Ideal candidates are typically:
Over the age of 18 years

In General good health

Stable in weight

Not planning to breastfeed in the near future

Not pregnant
---
How Much Does

Breast Enlargement

 

Surgery Cost?
Before any surgery can be scheduled a consultation must take place, here the surgeon will assess the patients needs and suggest the best procedure to achieve the required results.
Surgical cost are subject to:
Duration of procedure

Duration of your hospitalisation recovery

Additional procedures required
Consultation Fee: R1000 
(Estimated Price: email us)
This number includes anesthesia and operating room fees. However, the total cost of your treatment will depend on your individual needs and goals. A number of factors will influence the final total of your procedure.
---
Breast Enlargement Surgery Before & After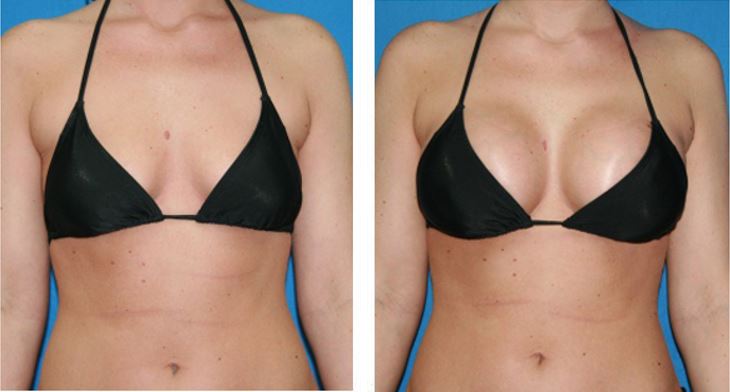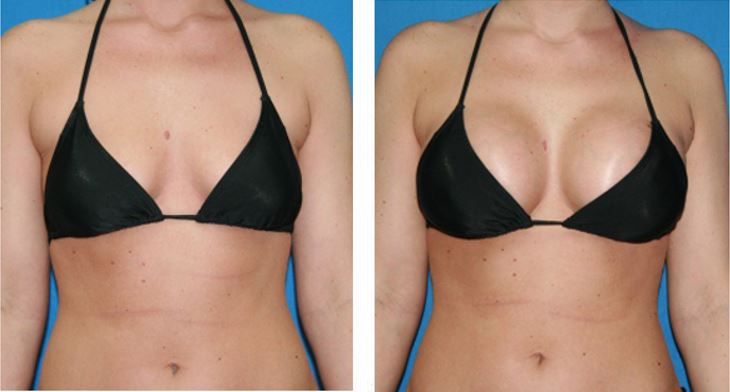 ---
Breast Enlargement Recovery
The recovery period varies for each patient. To minimize swelling, a compression garment is worn post surgery and vigorous exercise is completely off-limits within the first 3 to 4 weeks. Drainage tubes are placed to remove excess liquid during the first few days. The total healing time can be anything from 7 weeks to 10 weeks.
---
Complications | Risks | Side Effects | Scars 
Although the surgery is generally a safe procedure, patients should be aware of the potential problems associated with the surgery. Breast enlargement risks and complications include the chance of infection, adverse reaction to anesthesia, and uneven nipple height.
Temporary Side Effects
After undergoing the surgery, the patient may feel all or none of these very normal and common side effects:
Sore breasts

Scars

Bruising and swelling

General discomfort

Itching
Other Possible Side Effects
Like all medical procedures, the risk of complications increase when proper aftercare treatment is not followed. These complications include:
Developing of lumps in or around the breasts

Loss of nipple sensitivity

Uneven shapely breast (A great surgeon will avoid this)

Progressive pain that cannot be addressed with your pain medications

A high fever

Strange discolouration, and or leaking

Infection

Nerve damage

Bleeding

Unable to breastfeed in future
These risks will be fully disclosed and explained by the surgeon, if at any point post surgery a patient suffers from any serious side effects – please consult your surgeon immediately.